Our work
heartfelt connections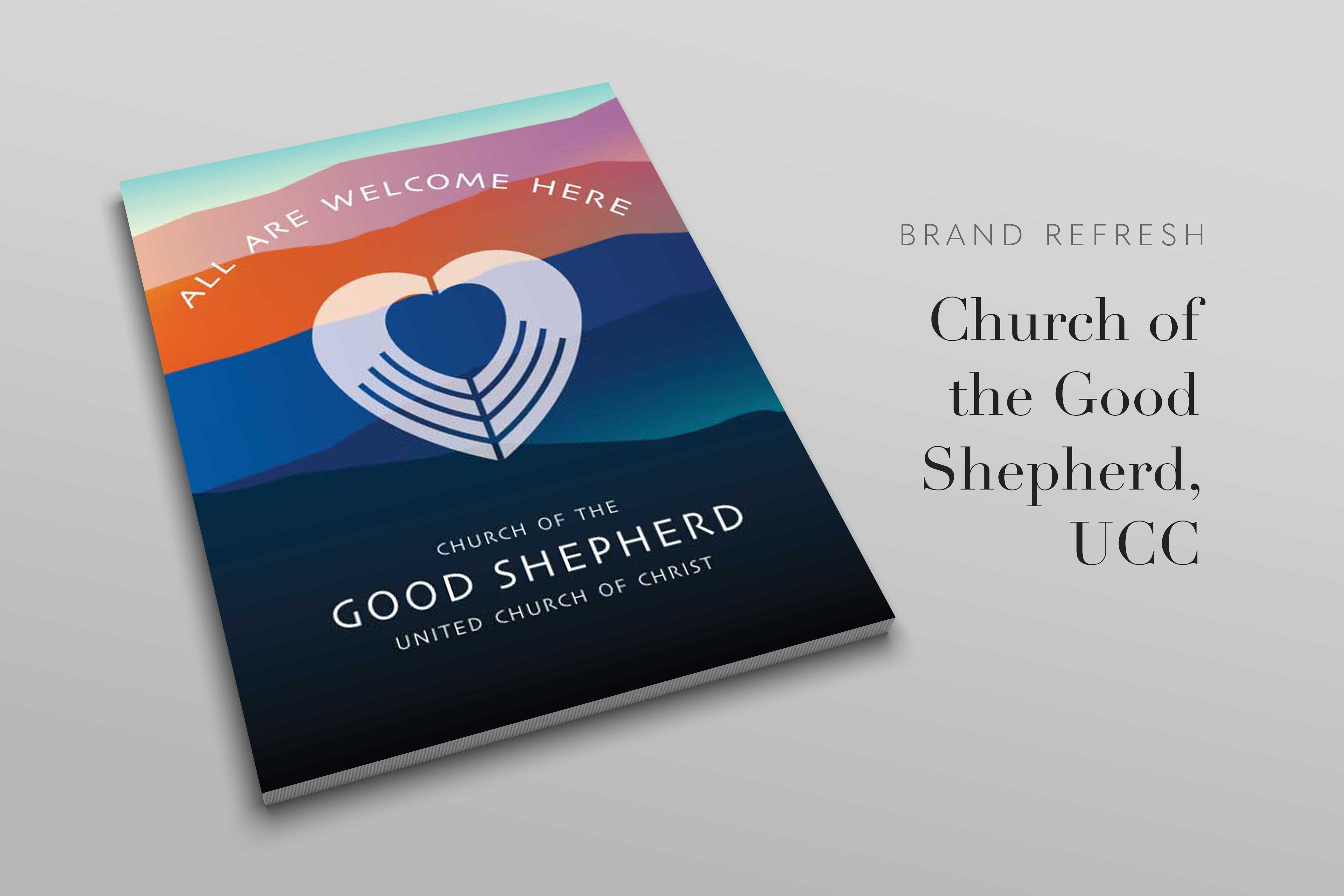 BRAND REFRESH
Church of the Good Shepherd, United Church of Christ is a vibrant, progressive church located in Albuquerque, NM.
Their brand although it represented the values of the church, no longer expressed their vision nor did their website offer new viewers and those interested in visiting a way to easily navigate through the site.
Maryle created a new logo and tagline, a business package and designed their new website on the Ekklesia 360 platform. She also recommended a new online giving platform which is included on the website. To support the online giving process, she designed an  Online Giving Guide to make it easy for church members to transition to online giving.
EVENT BRANDING
The Rio Grande Kennel club contacted us to develop branding for their Club's 100th Dog Show and Charity Event because of our success in marketing pet-related businesses. The mandate was to create a logo for their 100th dog show and a wide array of marketing materials for their first Charity Auction and Gala. Their goal was to raise $40,000 to acquire Pet Disaster Relief Trailers to donate to the State of New Mexico. View our Event Branding Case Study for information on this project.
ePUB BOOK
Our client, Wally Hauck, Ph.D., CSP, requested an ePub book with reflowable text that would work on any mobile device.
Maryle designed the cover and created the book from Dr.Hauck's content using Adobe InDesign. She set the document up in a reflowable format.
The vast majority of ebooks on the market use the standard or what is sometimes referred to as reflowable format. This includes your basic .epub and .mobi files—the two formats that currently dominate the ebook universe. This format gives control to the reader and their device in how they want the text displayed.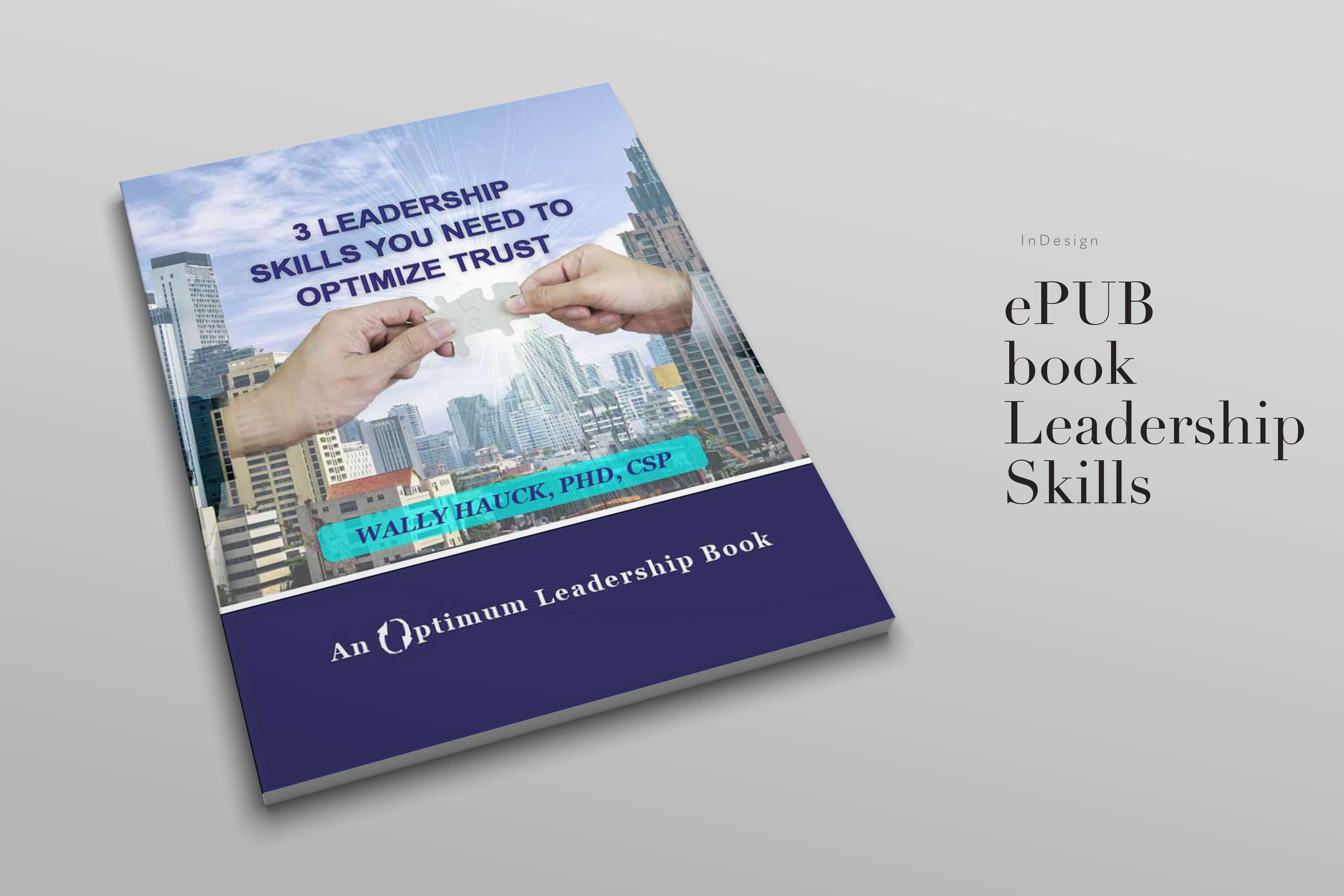 BRAND REFRESH & MARKETING
Discovery, brand identity, website redesign, digital marketing
We had so much fun working with owner Antanina Yeudakimenka on this project. We started with Discovery and proceeded to build her a new Shopify website. Antanina was instrumental in photographing her models and products and uploading the items to her store, while we created the majority of the content. The working relationship was smooth professional throughout. Antanina continues to update her sight, working with new models and keeping the products updated and the graphics interesting and fresh.
BRAND REFRESH
Website Redesign
Marli Goodnight is a holistic life coach. Several years ago, we built a website for her on the Adobe Muse platform. As her business and reputation have grown, it was time for a site redesign.
Her new site is built on WordPress with Divi Builder and a Woo Commerce shop to handle pre-payment for her services and the sale of a few products.
REBRAND & NEW PRODUCT
Maggie Smith, the founder of Flower Essence Energy, is an advanced energy healer, aromatherapist, flower essence practitioner, teacher, and lecturer. She has been a client and friend for many years. Maggie recently made the decision to update the branding on her world-renown Flower Essence aromatherapy products. We began with the design of a new Fleur logo and labels, then proceeded to create a new E-Commerce website. See below for information on the Fleur website.
NEW PRODUCT E-COMMERCE
Something magical happens when we get to work with flowers. The images set the tone for a restful and enjoyable workspace. In this website, we had the added joy of seeing the fruits of our labor from the Fleur product labels. It was a pleasure working with Maggie and her new partner, Vidya, both amazing women whose life work has been to support the healing of others and the planet. This website was built on the WordPress platform using our favorite, the Divi Builder. The store was custom built with links to the shopping cart which is managed by Maggie's long-time webmaster.
WEBSITE REDESIGN
Maryle has been responsible for all print and web design and oversight of the marketing program for New Mexican Kennels since 2013. She currently serves as an Advisor on their Board of Directors.
The first site redesign Maryle built for NMK was in 2015 was on the Adobe Business Catalyst platform. This year, with Adobe BC closing their platform, we refreshed their brand with a new website, build on the WordPress platform. 
Maryle continues to manage digital, social media and print marketing services, including Facebook, blogging, newsletters, and advertising. Our collaborative partner, Rally Marketing handles their SEO, PPC and Google display marketing. 
The ROI on our digital marketing efforts over the past few years has been outstanding, with a 7% increase in revenue in 2017 and an 18.5% increase in 2018.
BRAND IDENTITY
Nationally respected veterinary consultant, Debbie Boone, BS, CVPM asked Maryle to create a new logo and business package for her company, 2 Manage Vets. Debbie's energetic vibrant personality is one of the hallmarks of her success as a coach, trainer, teacher, and author. She loves bright colors and wanted a logo that reflected her personality.
In addition to the logo, we needed a tagline. Drawing on Debbie's extensive writings, we found the statement, " growing something great together." It perfectly represents Debbie's services and contribution to veterinary professionals.
The result incorporates bright, energetic colors which represent Debbie's personality along with a tagline that states her purpose.
ON-DEMAND DESIGN 
Recognizing that not every business needs all the services we offer, we're happy to work with you on a single project as needed. We'll consult briefly with you, take a look at your presence online and design marketing collateral to fit your brand image.
Here we feature one of our "on-demand" clients, Mobile Fitness Group. MFG  contacted us early in 2017 to design a postcard for an event. They have subsequently hired us to design other marketing collateral "on-demand."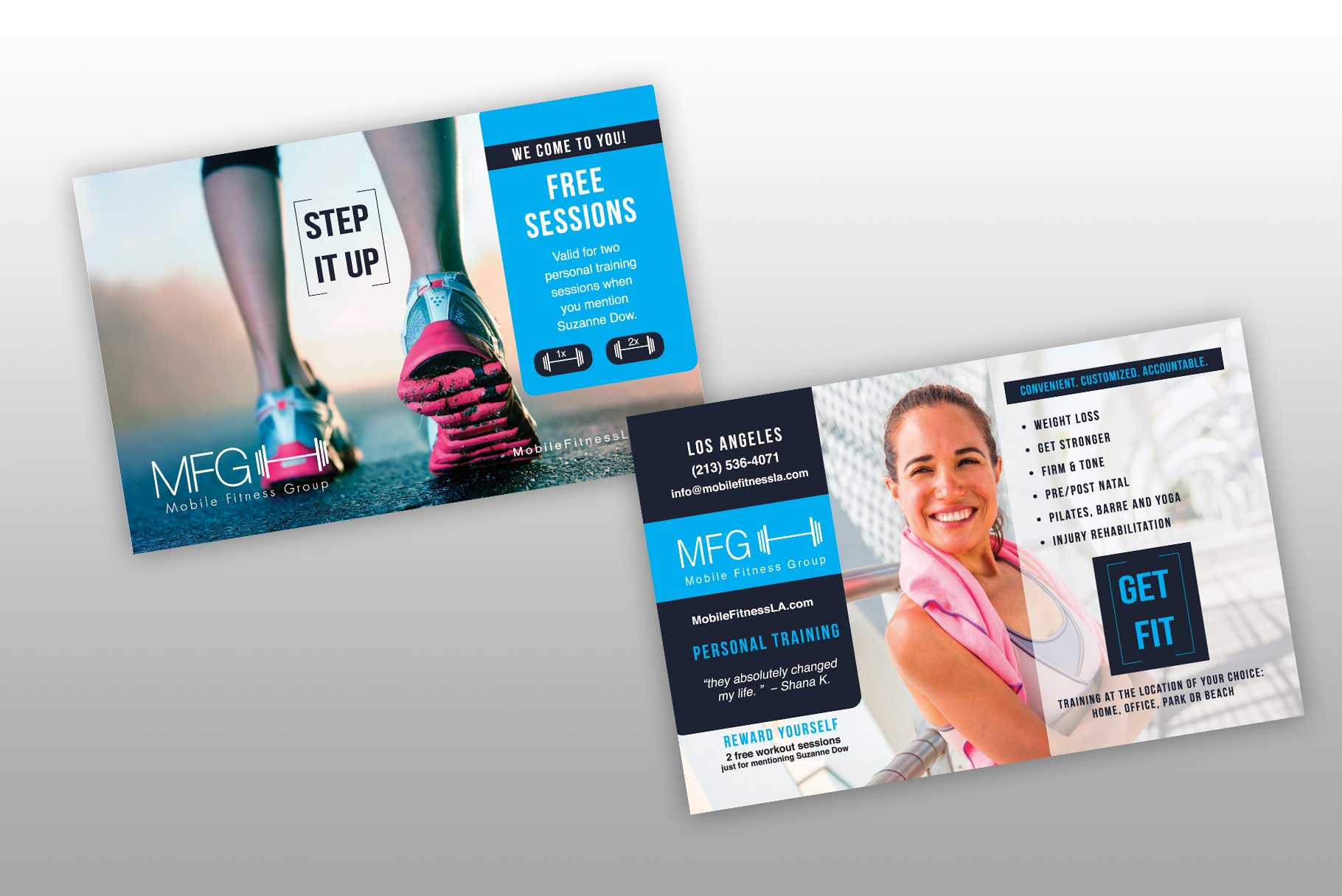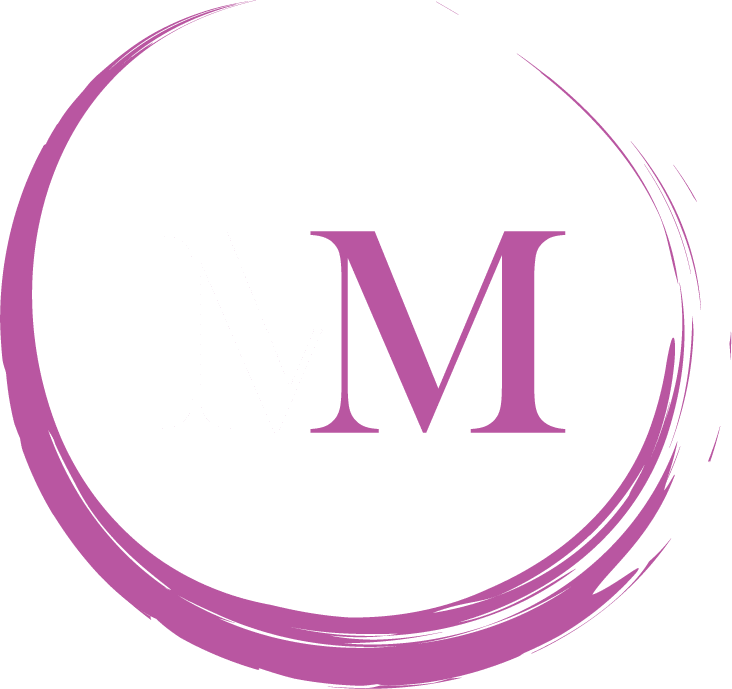 OUR ADDRESS
5800 Eubank Blvd. NE #3001
Albuquerque, New Mexico, 87111 - USA
Schedule a FREE Strategy Session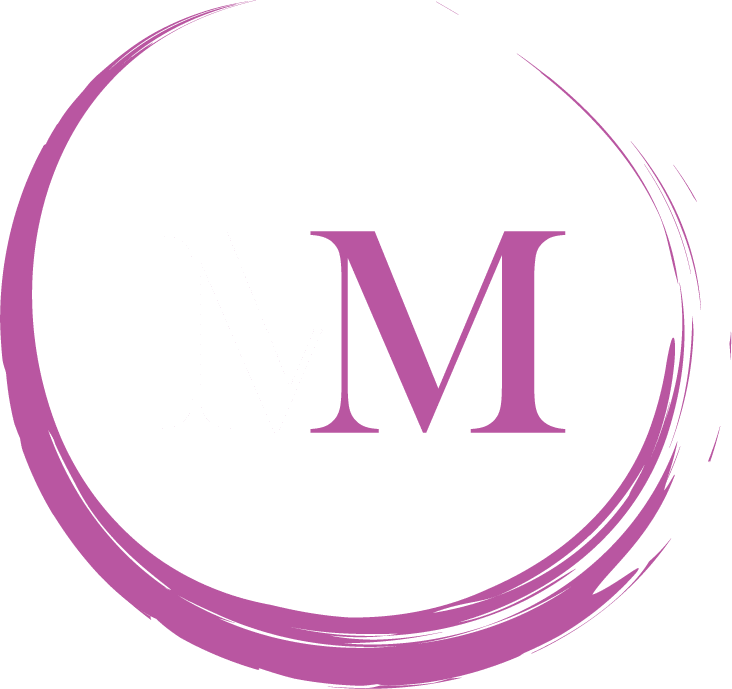 Wide Web Advisor, LLC
Maryle Malloy, Founder/Creative Dir.
PHONE
Phone: +1 760-219-5751
OUR ADDRESS
5800 Eubank Blvd NE, Suite #3001
Albuquerque, New Mexico 87111, USA