Branding, web design, and digital marketing resources for churches and religious organizations.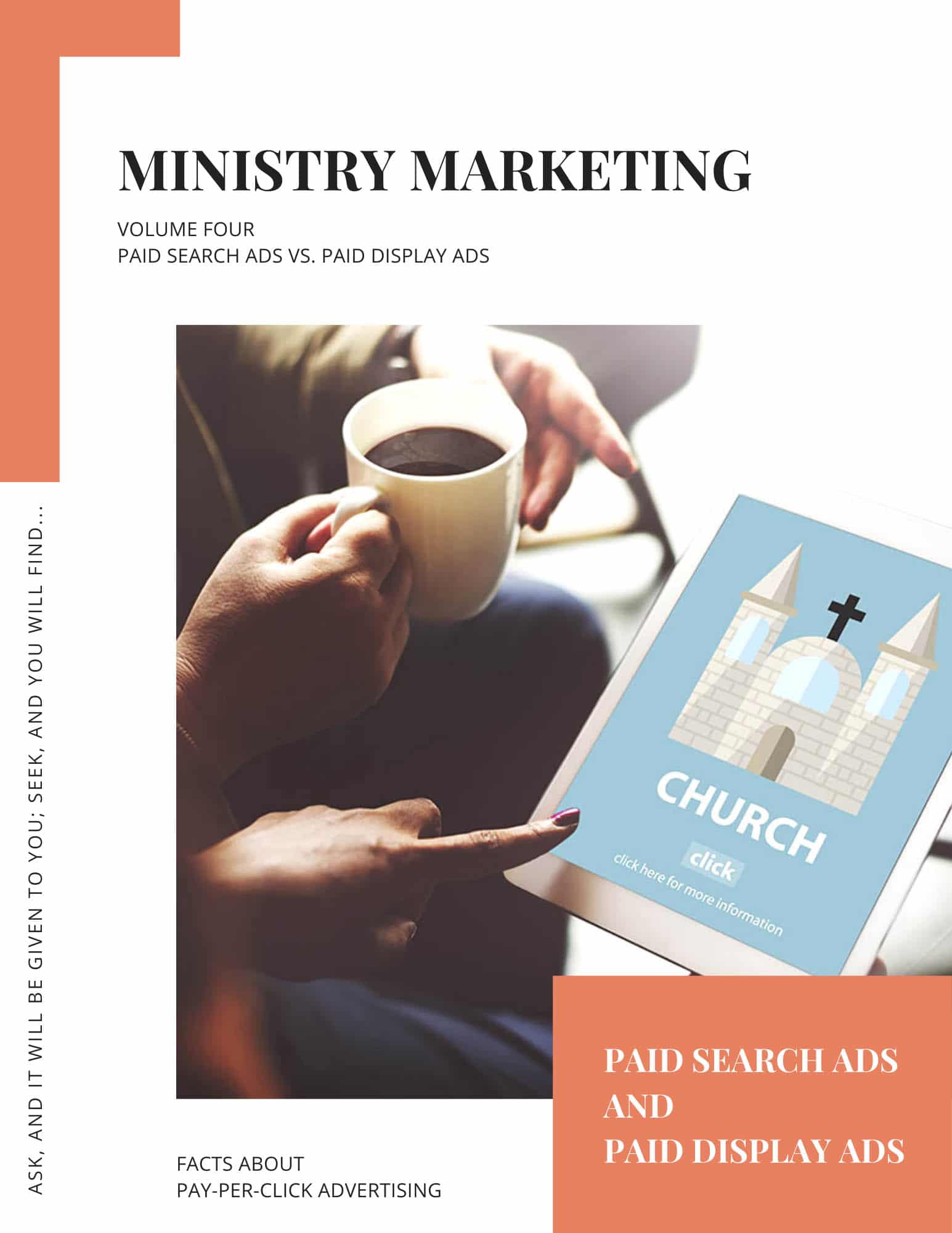 Paid Search Advertising vs Paid Display Advertising
A sweet little eBook in PDF format that explains the difference between pay-for-click (PPC) search ads and PPC display ads. What they are and how to use them. 
Excerpt: PPC Search Ads
Paid search advertising is one of the most popular forms of PPC advertising in which brands pay (using an auction-based model) to have their ads displayed above and below organic search engine results when users search certain keywords. For example, a search for Local Christian Churches" showed this text ad above the organic results …
More Resources Coming Soon...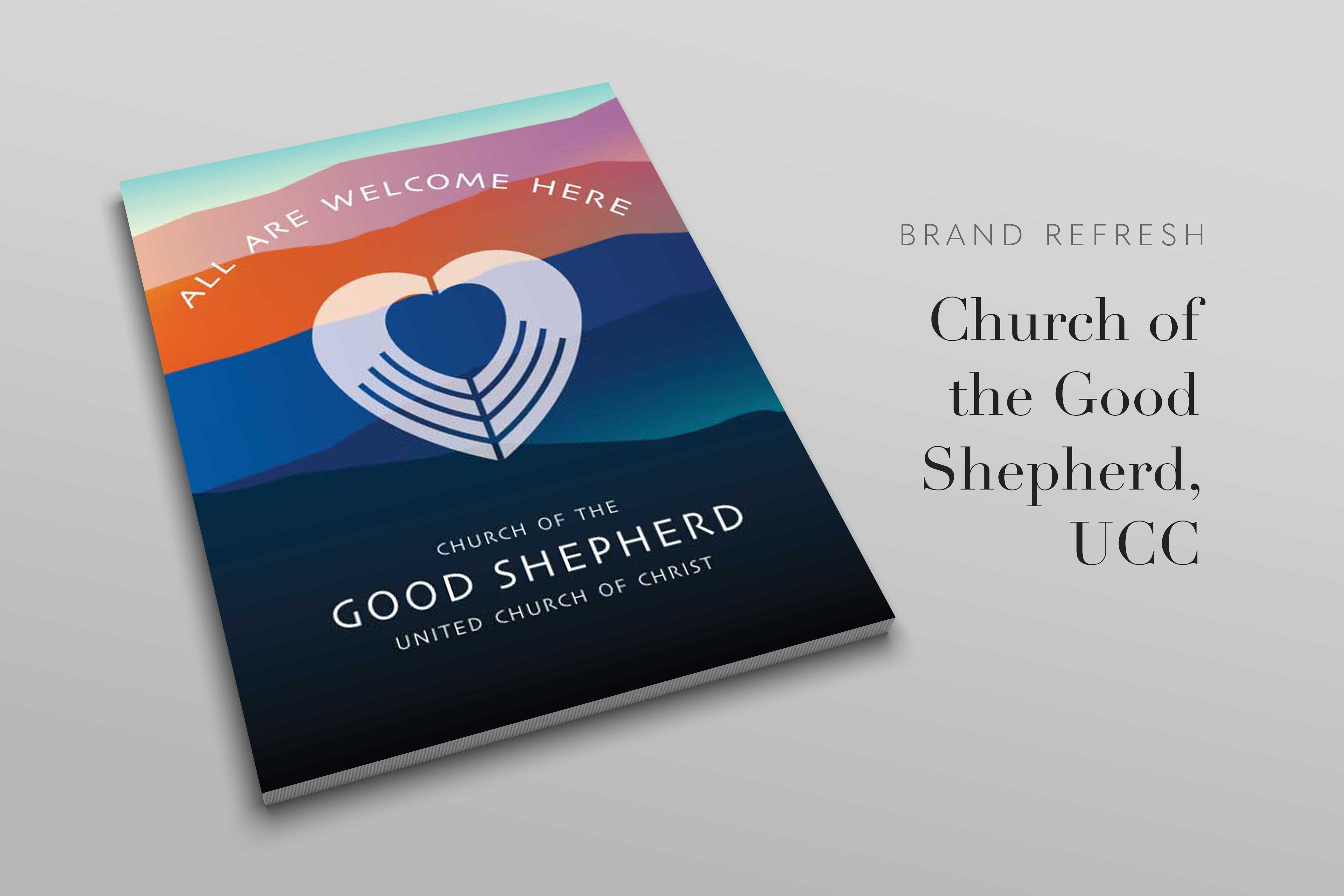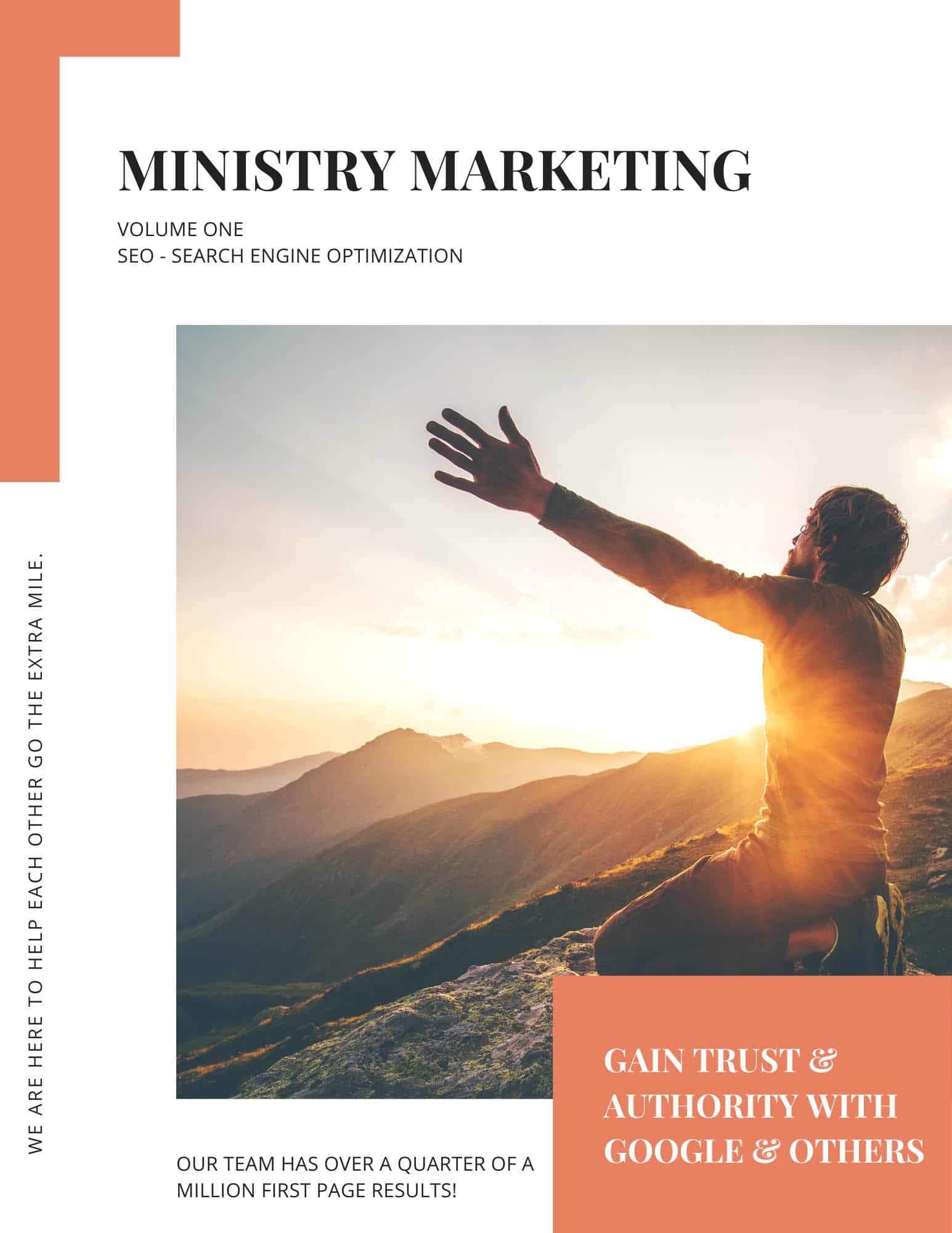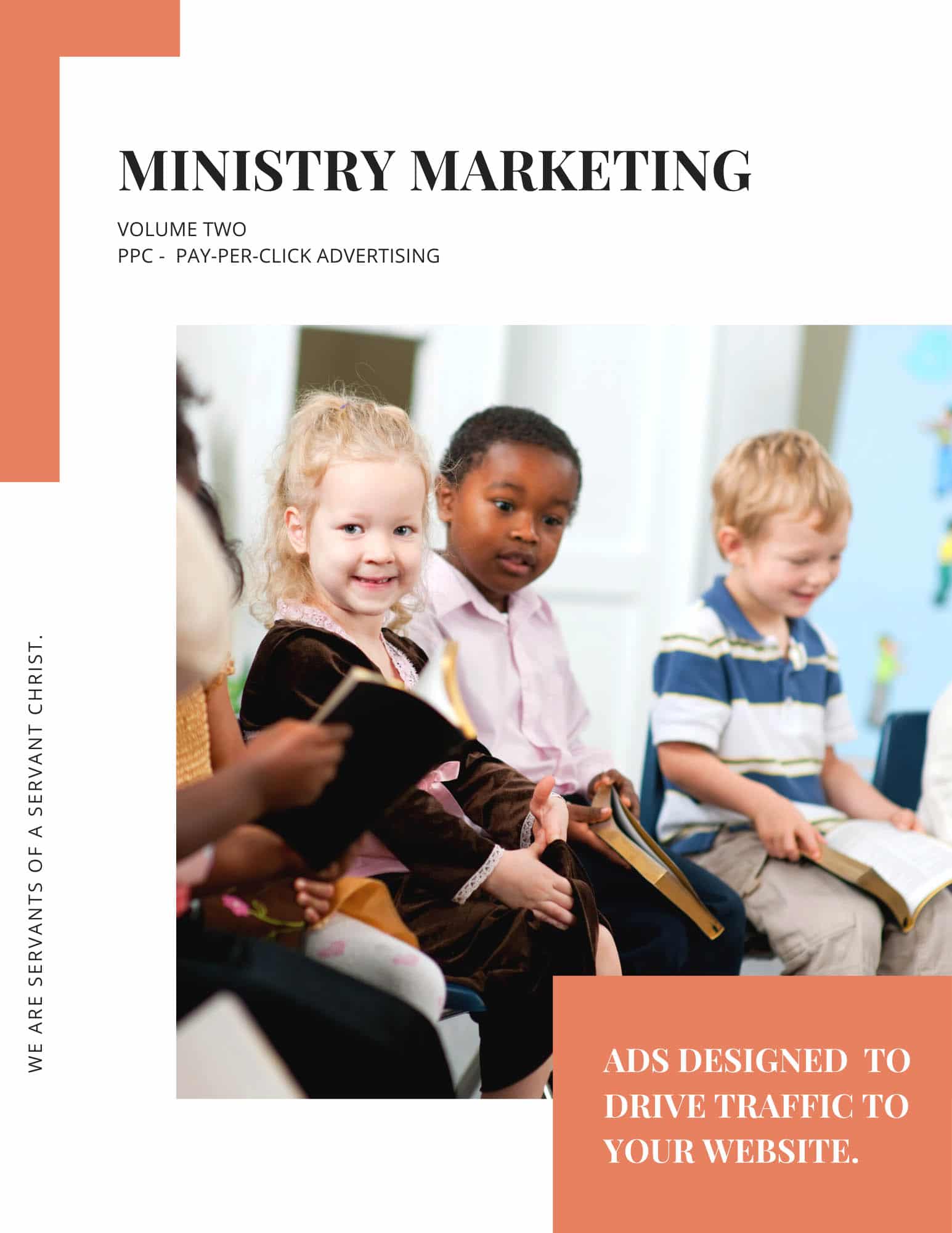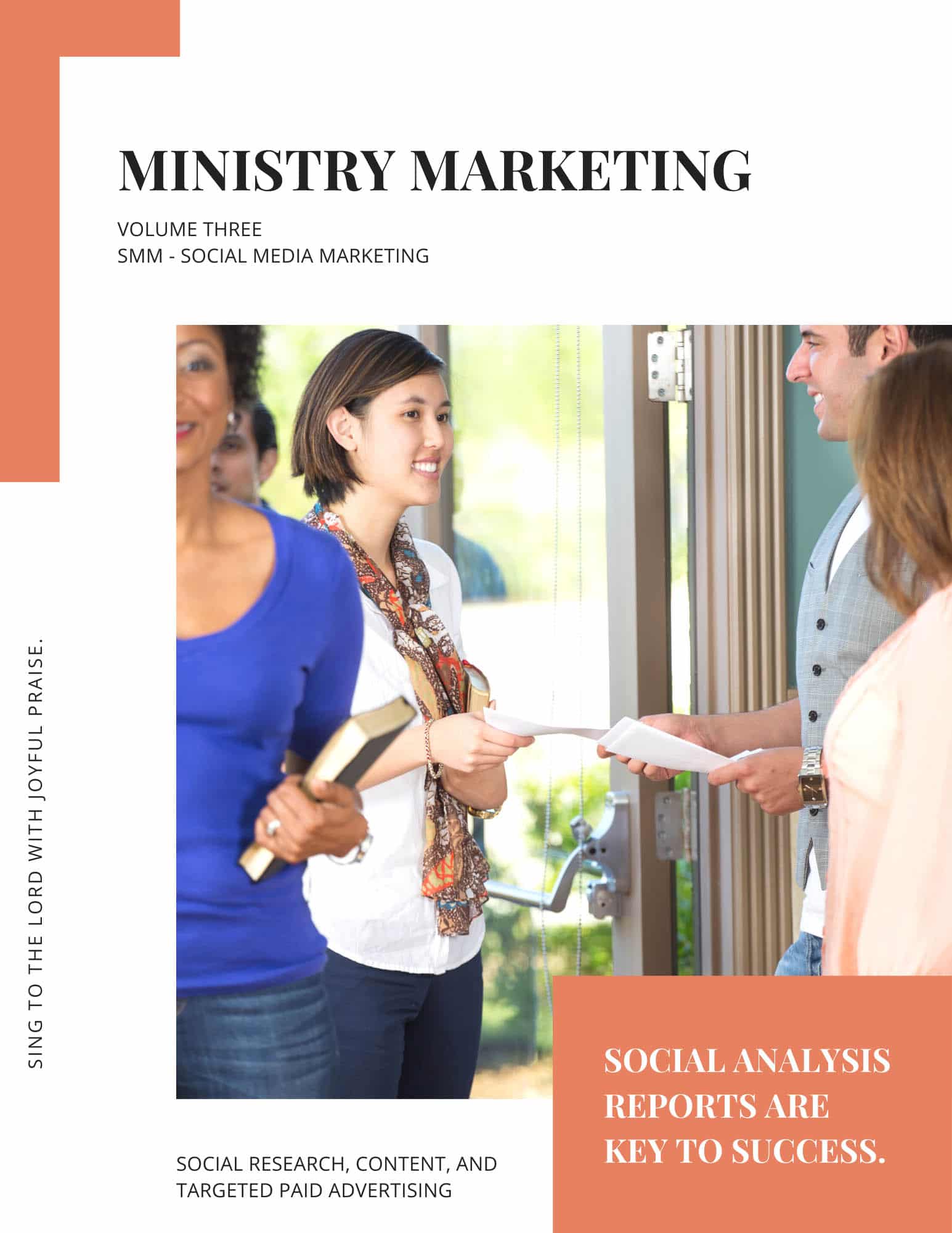 Custom Website Design & Development
We offer several options for our church clients from low-cost starter websites to custom built sites. 
Custom web design and development, best suited for funded church plants or established churches with a budget of $5,000 or more
Done-for-you site design using the Ekklesia 360 church builder.
DIY web site using our XPRESS website builder.
Consulting and recommendations on the best platform for your church and budget. 
Search Engine Optimization
Search Engine Optimization aka SEO is the process of gaining trust and authority with Google (and other search engines) on specific keywords on a website.  The search engines begin ranking a site once trust is gained. Once the rankings are achieved, clients tend to maintain the position on the first page for years. An investment in SEO is one that pays dividends month-month.
Google continually updates its algorithms, but we've got you covered. Our methodologies are proven across many different industries in competitive marketplaces, and are among the most well-rounded and respected in the industry. We only use "white hat" techniques, which are the ethical way to engage in search engine optimization.
As our client, you have access to
In-house employees that perform all of the work on your campaigns
The ability to communicate with your dedicated Project Manager at any time
Weekly progress calls so you know what is happening with your account at all times.
Pay-Per-Click Advertising
As with most of our services, we take a holistic approach to PPC management. We ensure tracking analytics are set up correctly, that your landing pages are helping boost your quality scores (which helps lower your cost per click), and we provide feedback on how we can further improve your conversion funnel to get the best return on your investment.
Shown below are one-word descriptions of what we include in our PPC services. Download our PPC Playbook for specific information on each component. 
Tracking
Keyword Selection
Competitors
Quality Scores
PPC Match Types
Negative Keywords
Bid Adjustments
Managing by Device
Time of Day/Day of Week Adjustments
Ad Creation
Add Variations
Display Network
Remarketing
Proprietary Reporting Tools
Social Media Management
The most frequent problem we encounter with churches is the pastor or one or two good-hearted volunteers trying to promote the church through social media. In a few instances the tasks may be delegated to a staff member.  Even if they are familiar with social media,  chances are that they don't have the knowledge or the tools to perform the research required to formulate a social media marketing plan or to implement the plan on the appropriate platforms.
Let me ask you a couple of questions:
Is social media important for church ministry?
What is the average amount of time an internet user spends on social media each day? (Answer: 2 hrs. 22 minutes a day!)
The average Sunday worship service is roughly 60-90 minutes one day a week. You put a lot of effort into preparing for 1 day a week. How much effort goes into ministering to everyone during the other 6 days?
What if you had a partner that not only had the time but a professional level of knowledge that really gets you the most out of social media for your church and your congregation.
What if your marketing firm was as passionate about Christ and ministering to people as you are?
Did you know that in order for a church to connect with their local community, an investment of 3-10% of your budget needs to be allocated to marketing?
Marketing is a ministry! It is what gets the message about your church, your mission, and your programs out into the world.
If you're ready to invest in ministering to your congregation on the other 6 days, then let's chat. But first, open our Social Media Playbook to see what Social Media Management services and Organic Campaign deliverables are available to your organization.
Free Strategy Session
A free 30-minute call with marketing guru Maryle Malloy.